A young journalist is assigned to write about sexual assault on college campuses and must find a unique angle for the story that will sell. During her investigation, she encounters a student with a horrific story to tell. Determined to bring the events to light, this ambitious reporter refuses to let anything stop her — including the truth.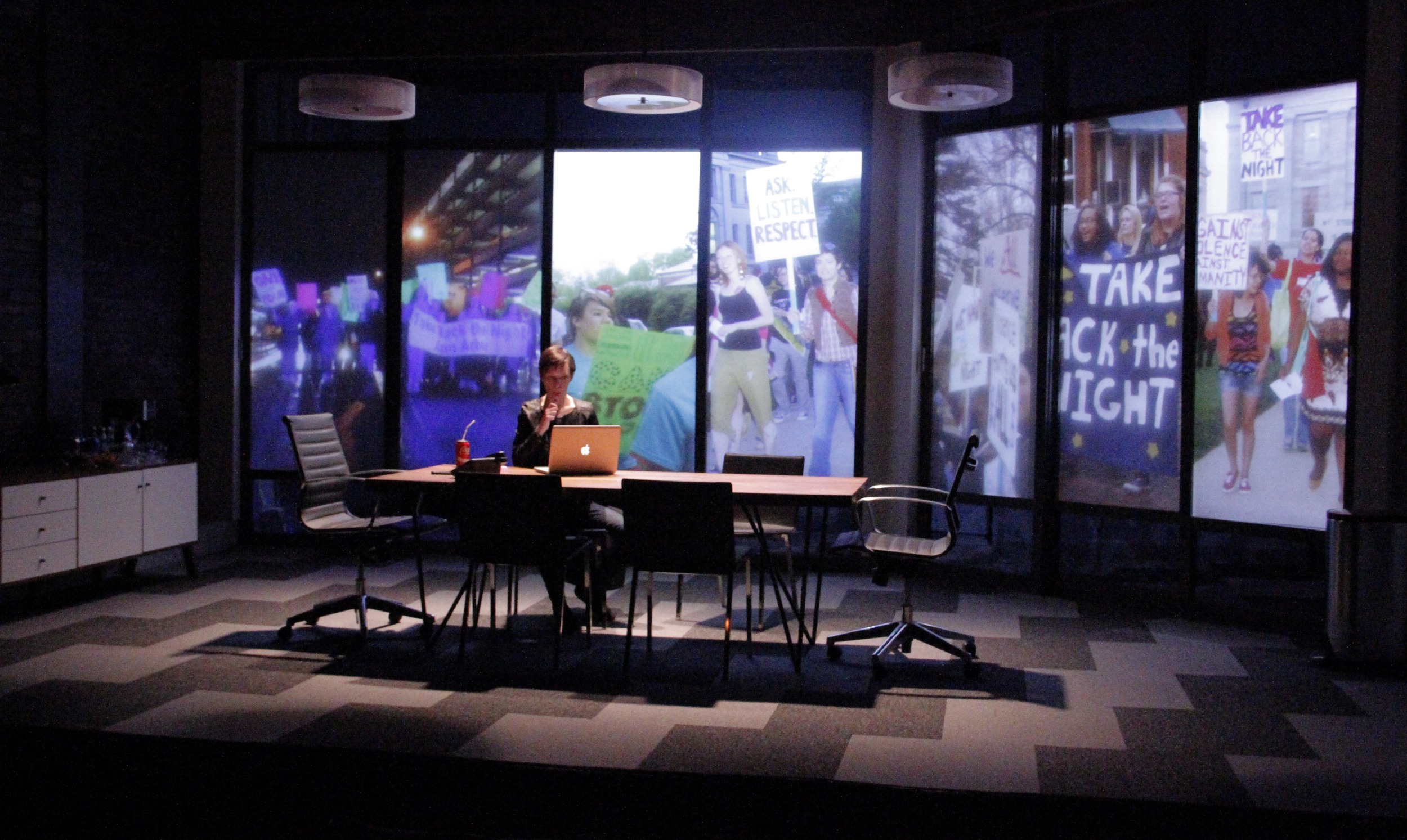 \ Production History
Abingdon Theater, June - July 2016
\ Creative Team
Directed by
Tony Speciale
Projection Design
Katherine Freer
Lighting Design
Daisy Long
Sound Design
Christian Frederickson
Scenic Design
Jo Winiarski
Costume Design
Hunter Kaczorowski
\ Press
On the physical level, this production takes exacting care: Jo Winiarski's conference room set has wit and polish, and Katherine Freer's projections are likewise extremely well done.
- Helen Shaw, TimeOut
The projection design by Katherine Freer served as another reminder of how much influence the media has on any story, and how permanent these stories become after they are put online.
- Liz Lombardi, Center On the Aisle